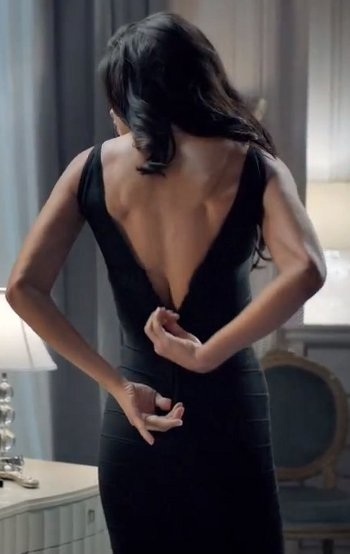 With warm-weather frolics, spur-of-the-moment road trips, and cocktail-fueled seaside adventures ahead of you, your summertime wardrobe should be as full of potential as these long, sunny days are. But in a world of ever-changing trends, knowing what to wear to flatter your body shape can be a bit of a challenge even for the savviest of dressers.
Luckily for you, these tips will flatter and flaunt, whatever your size and shape. From curvy to petite and everywhere in between, I'll have you looking longer and leaner -- no diet required.

Pint-Sized
A pint-sized frame calls for proportion play. If you think high fashion is only for the similarly statuesque, you're mistaken. After all, just because your small, doesn't mean you can't make a big style statement. Most dresses, when tailored properly, are great for women with a petite frame. When choosing the perfect frock, don't be afraid to choose a slim fitting number with a short hemline (think above the knee) to highlight your smaller frame. Avoid bold prints that engulf you and embrace subtle patterns instead. When going voluminous on the bottom (i.e. a full skirt or wide leg pant) make sure you offset it with a sharply tailored top or jacket. When in doubt, go to new heights in a pair of nude heels to create the appearance of impossibly long legs.

Curves Ahead
If your body's dimensions rival a pinup girl's, keep your dress shapes simple, and let your curves take center stage. Get wrapped up in a monochromatic wrap dress that cinches the waist to emphasize what you're workin' with and avoid baggy dresses that make you look like you're wearing a tent. Steer clear of wide belts in high-contrast colors as they visually chop you in half. Instead, try a thin belt in a hue similar to that of your dress.
Finally, when amping up the sex appeal is your goal, reach for a dress with a V-neck or sweetheart neckline. Not only is this style super flattering on any woman with a larger chest, it also helps elongate the torso.

Long and Lean
If you're looking to create womanly curves and add definition to your frame, try transforming your physique by accentuating your middle to create the illusion of a fuller bust and hips. Opt for styles that fit snugly at your middle but flare out at the bottom to create curves. In other words ladies, peplum, and a line dresses are your best friend!
Avoid dresses that are tight all over and anything too unstructured around the waist as it will do nothing to showcase your figure. Wide belts, textures, and plays on color will give a touch more shape to your toned body. But if you're not looking to add va-va-voom curves, a flowy dress will give you soft lines and add beautiful movement to your look. Finally, when looking to elongate your frame, choose a dress with a slightly higher neckline to flatter your broader shoulders.
Whatever your shape is, embrace it. After all, the most beautiful thing you can wear is confidence.
Visit stylebyzoey.com
Photo credit: model Adriana Lima