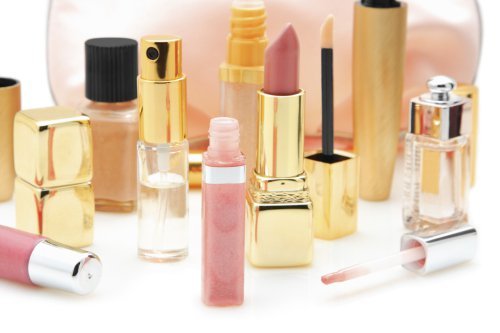 Take a look at your beauty stash. What if you could magically multiply the number of products kicking around in there by doubling or even tripling the number of looks you can create with them without breaking the bank? Well, as it turns out, you kind of can.
From power player to happy hour and everywhere in between, I've rounded up my favorite beauty products that will work as hard as you do. From lipsticks that will make you (and your man) wanna pucker up, to supercharged serums that make pores and dark spots disappear, these beauty products get results. Stat.


Ménage à Trois
It's Saturday night, you're feeling frisky and ready to hit the town, who do you call? Your eyeliner, of course. Whether you want to go purrfeectly feline or get all dolled up, look no further than a 3 way lash lining tool to assure all eyes are on you. Once you try it, you'll never go conventional again. Promise. From a lash emphasizing dot tool, tight-liner and traditional liner, this hardworking product will save you time and money. With a simple sultry flick of these pens, you'll go from innocent to bombshell.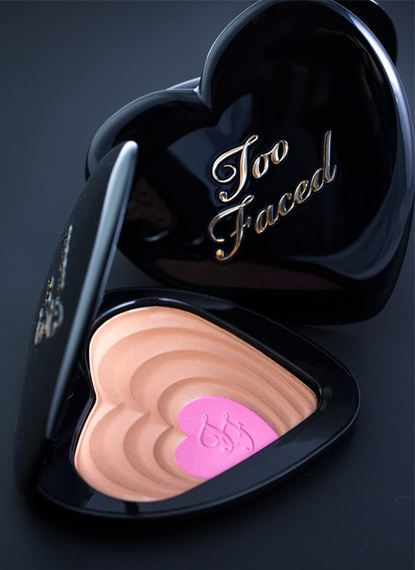 Power Couple
Forget the cupcakes and tubs of Ben and Jerry's ice cream (for now at least)--the best mood booster is when you go for the glow. Truth be told, when it comes to makeup, I've never been a matte-face kind of girl. In fact, one may say I'm a bit obsessed with the quest for dewy, luminous fuss-free skin. Which is why I'm always searching for the power couple in beauty like my Too faced palette above. This duo made in makeup heaven adds warmth, contour and a pop of color for a radiant look of true love. Best of all? With one sweep of the brush you'll be blushed (and bronzed) to perfection in no time.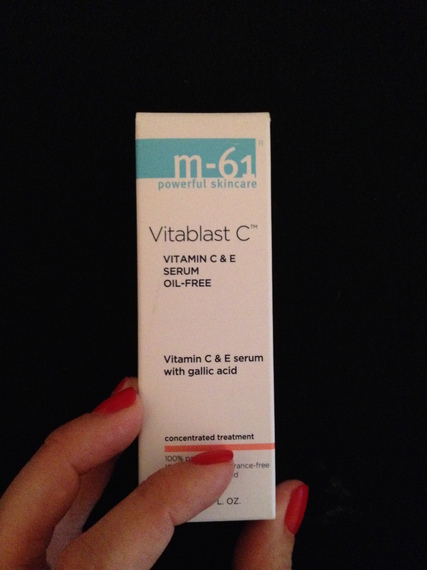 Glow on, Girl!
Looking for a "lit from within" look? Join the club. After going through more products than i'd like to admit, I think I've finally found the glow solution. Vitamin C. My recommendations? Apart from binge eating oranges and carrots, reach for a serum with L-ascorbic acid, a form of vitamin C that effectively facilitates the biosynthesis of collagen, thereby promoting skin elasticity to protect from free radical damage to brighten the skin and make it look more radiant. An über concentrated serum that will make my skin glow beautifully? Um, yes please.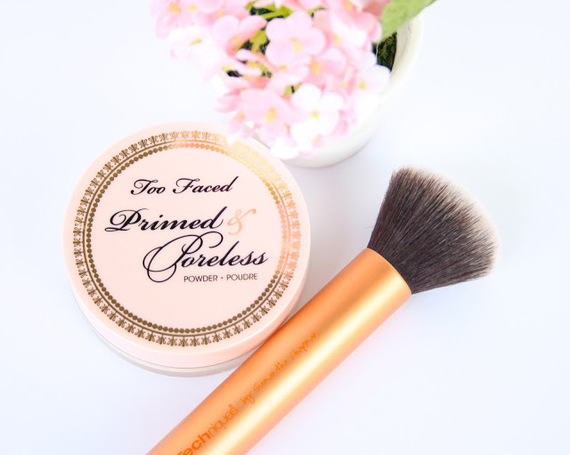 Prime Time
Loved by makeup artists and those in the know, a primer is a beauty pre-game step that can do everything from make eyeshadow stay put to help engineer that elusive " I Woke Up Like This Visage." Bottom line? I never leave the house without it. To save time and money, I look for primers with vitamins A & C, and a powerful dose of Retinol which will help to virtually banish pores and create the perfect canvas to allow powders,and foundations to slide seamlessly on the skin--delivering a flawless and perfectly blended look that stays in place all day like the one above. Sounds too good to be true? It isnt. trust.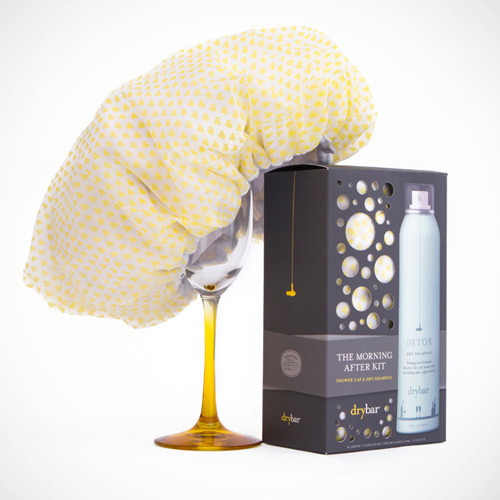 Brunettes Just Wanna Have fun
Who said blondes have all the fun? Finally, Drybar has put a product on the market made just for brunettes who want to prolong their blowouts without the fuss. While I may be biased given that I'm a brunette, this formula saves me shampoo time when I'm on the go and doesn't leave any white residue behind leaving my hair full and light.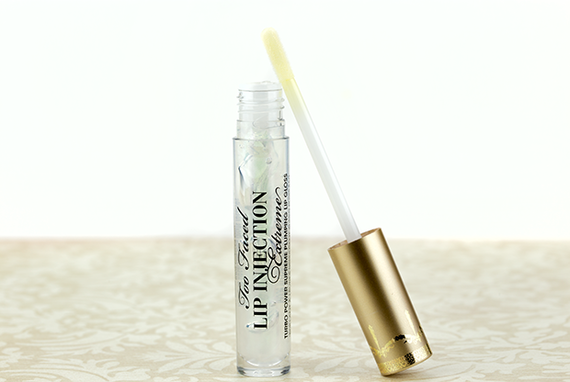 Plump It Up
You know that one lipstick that makes you feel sexy even if you're just hanging out with Ben and Jerry in your oldest sweats? We all have one. To plump up the sex appeal use a lip injection serum that moisturizes your lips like a chapstick all while giving you the pucker worthy lips you've always dreamed of. By using blood vessel dilating technology touted to create the sexiest pout this side of a plastic surgeons office, you'll get all the beauty without the pain. Promise.
Want more tips on how to go from priming to prettifying in no time? Visit me at Style by Zoey.