With 2011 right around the corner, chances are that you'd like to try something new. One thing that holds true in these times is that creativity is key, and it's never too late to make your mark. Here are a few folks with fantasy careers that I've happened upon; perhaps one may inspire you.
1. The Hit Maker, Marcella Araica, New Age Rock Stars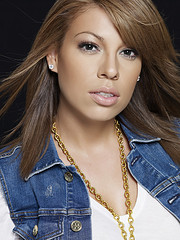 Sound engineer Marcella Araica is only 29-years-old, and she's already paid her dues in the music industry. Araica graduated from the Full Sail Production and Recording Program in Orlando, and interned at The Hit Factory. She endured the 4-hour commute, worked her butt off, and even slept on the floor to prove to higher-ups that she was ready for a career in the industry.
Missy Elliott gave Marcella her big break in the industry, and Timbaland selected Marcella as his full-time engineer of choice. She's recorded for Usher, Britney Spears and others. Today, Marcella founded a support group for women in the music industry, the Red Bottoms Association, (so named after the signature red bottom of Christian Louboutin shoes), and she has since launched her own label, New Age Rock Stars. (N.A.R.S.)
DIY: Future artists, engineers and mixologists can check out MusicMatrix an online platform that grants access to revolutionary digital mix tools to create your own music video. Basic service is free.
2. The Gossip Guy, Fred Mwangaguhunga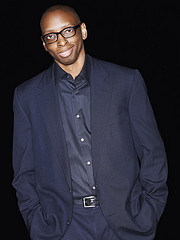 "The blogosphere has made it possible to ensure that those who are heard are not only the writers, but the readers as well," Fred tells me.
The blogosphere has made a lot of folks successful, too.
While attending Columbia Business School, Fred was employed at a start-up telecommunications company that earned millions in revenue. He worked as a corporate tax attorney, launched and then sold a profitable online laundry service, and soon thereafter, launched MediaTakeout.com in 2006.
Right on the heels of Matt Drudge and Perez Hilton, is the gossip urban hub, MediaTakeout.com. You've heard of it, as Yahoo! lists it as the fourth most searched website in the world. With more than 800,000 hits per day, MediaTakeout.com proves that urbanites just can't get enough of those hard-hitting, side-splitting gossip scoops such as, "Kandi from Atlanta Housewives Has a Dent in Her Booty." All together now: O.M.G.
3. The Man in PINK, Richard Dent, COO, Victoria Secret's PINK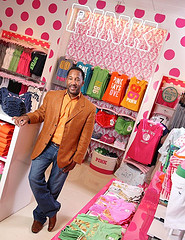 Richard Dent is Senior Vice-President, Chief Operating Officer & Co-Leader of Victoria's Secret PINK and is one of (very) few African Americans to lead a billion dollar business. He's responsible for co-leadership of Victoria's Secret PINK, the $1 billion apparel and lingerie brand available in over 1,000 locations in the United States and Canada, online and via 225+ dedicated associates worldwide.

The big news is that PINK's 1 YR (+25%) and 2 YR (+24%) comparable store sales outpaced every major mass and specialty retail concept in America in 2009 and 2010, during those recession years, folks. The bigger news is that they're hiring:
DIY: You, too can work at Victoria's Secret...
4. The Make Over Artist, Erika Bracey, ButterKup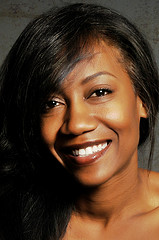 Erika Bracey is living out loud these days, and it took a lot for her to get to this point.
Erika is a breast cancer survivor, who tragically, lost her fiance to cancer.
After graduating from Clark Atlanta University in 1993 with her B.A. and working for a five-year stint as a networking specialist in Corporate America, Erika decided she had had enough of the corporate culture. On November 21, 2003, Bracey unveiled her own spa collection -- ButterKup, which pays homage to one of her favorite New York restaurants, Butter Cup Café. Bracey says her collection of products "promotes living life, laughing out loud and loving ones self."
5. The Manhunter, Rozonda "Chilli" Thomas, Reality Show Celeb, "What Chilli Wants"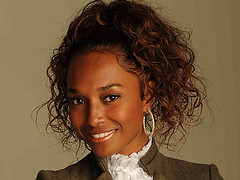 After the shocking death of the talented Lisa Left Eye Lopes, many expected TLC to fade to black.
But not Rozonda "Chilli" Thomas. The beautiful member of TLC still can't seem to find a man, and that is the plot line of the brand new season of VH1's "What Chilli Wants" premiering in January.
Chilli is this-close to 40, so she's a little more desperate than last year. Yes, it's a guilty pleasure, but I really like that this enterprising woman has made being single a commodity. You. Go. Single. Girl!
DIY: Are you sexy and single and need a reality show to find a good man? Well, VH1 is holding a casting call. Good luck!
[Full disclosure: This blogger has not been enriched in any way by anyone/product mentioned in this blog. (It's just a blog, folks!)]