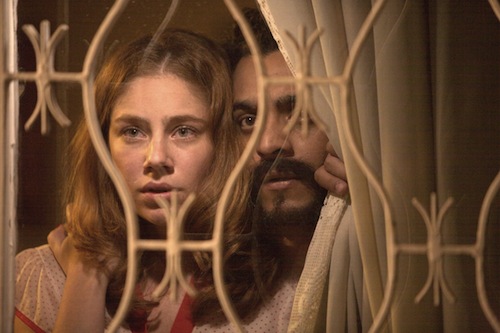 In an age when media reports are filled with despised dictators and deposed despots, Brazil's former president Luiz Inácio Lula da Silva is a breath of fresh air. He is that elusive, once-in-a-lifetime popular (in every sense of the word) politician.
An upcoming film titled Lula, Son of Brazil (Lula, o Filho do Brasil), directed by Fábio Barreto, lovingly depicts Lula da Silva's humble beginnings and constant struggle to become the man most Brazilians credit with changing their nation from a third world country to the emerging superpower it is today. Little more than a year out of office, Lula remains a leader like no other, beloved and pioneering, and we cannot help but watch with baited breath as he fights his latest battle. Still in the midst of radiation treatments for cancer of the throat, here's hoping "the worst part is over" for Lula, to paraphrase his loving mother in the film.
In October of 2010, the Washington Post declared that "under Lula, Brazil became the world's eighth-largest economy, more than 20 million people rose out of acute poverty and Rio de Janeiro was awarded the 2016 Summer Olympics, the first time the Games will be held in South America." That's no small feat for a country that just a few years ago crashed so hard economically that the noise was heard echoing around the world.
But success was never easy for Lula, the seventh of eight children, born of an alcoholic father and a determined mother in Caetés. He received little formal education as a child and had several tragic hurdles to overcome as a young adult in São Paulo. Barreto's film brings to the forefront the human side of the former president and focuses on his formative years until his cathartic arrival into politics.
Much credit for the success of the film goes to the great trio of actors who portray Lula -- the youngest Felipe Falanga, the teenage Guilherme Tortolio and the adult Rui Ricardo Diaz who smolders and delightfully taps into Lula's most successful tool: his unfaltering charisma. Gloria Pires as Dona Lindu, Lula's mother, is also hypnotic in her portrayal, as is Juliana Baroni as Lula's second wife Marisa. The supporting cast is downright magical and although the story moves slowly, their talent never allows for a dull moment.
What I missed perhaps in Barreto's film was the undeniably flawed aspect of Lula, the man who smoked for 40 years of his life, who had a daughter out of wedlock and who inevitably failed to please everyone, as is often the case with us mortals. But the film is a love song to Brazil's heroic leader and I certainly can't blame a filmmaker for being overly positive in his portrayal. I believe art is greatest when it comes from a place of passion and Lula, Son of Brazil clearly belongs to that category.
The film is an adaptation of the book by the same name, written by Denise Paraná, which was brought to the filmmaker's attention by his father, Brazilian producer Luiz Carlos Barreto. In a 2009 interview, director Fábio Barreto admitted about his film "I'm not afraid of criticism, I know it'll come... Lula does not need this film, but Brazilian cinema needs a movie with a character like Lula." Unfortunately, the filmmaker remains in a coma since a car accident in Rio de Janeiro on December 19th of 2009, so he may never get to know about the success of his film after all...
Lula, Son of Brazil opens in NYC on January 13th, at Lincoln Plaza and the Quad, and in Los Angeles on January 27th at the Laemme Theaters. A nationwide release will follow.
Lula Titled
Top image courtesy of New Yorker Films, used with permission